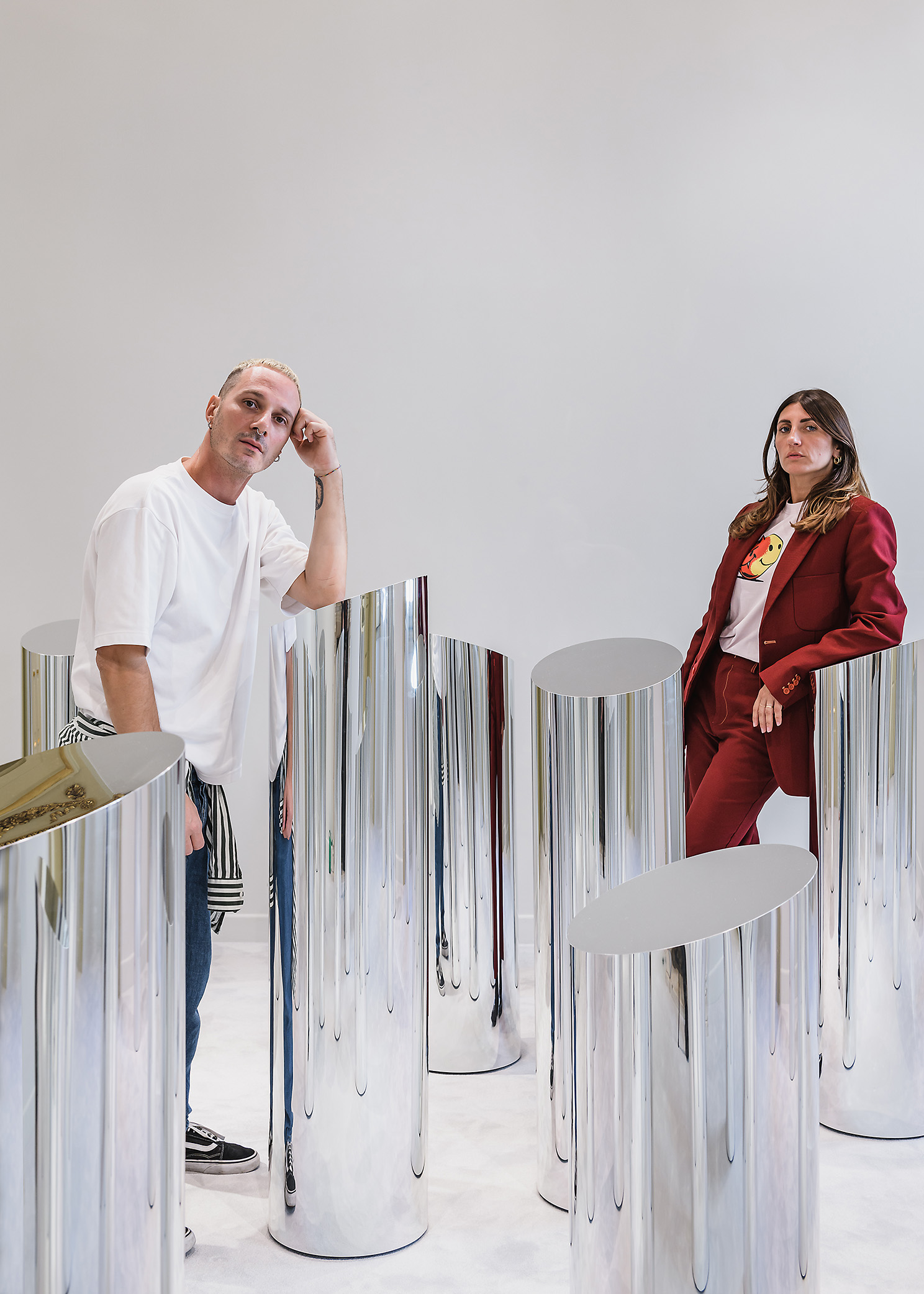 Studioboom is an architectural practice based in Milan, born from an idea of Fabrizio Piras and Flaminia Ratto. They work in different branches of architecture: design of luxury retail spaces, creative direction, new constructions, artistic installations and private renovation. They coordinate international and local high level professional figures in the menagement of each project. The firm nourish itself with a continuos exchange of views between people with different backgrounds and cultures, setting this diversity as the basis for their research.
Studioboom aims to absorb different influences from distant semantic spheres and translate them into unique technical solutions specifically tailored for each client.
Fabrizio Piras and Flaminia Ratto, respectively from Oristano and Rome, combine their origins with their acquired Milanese identity to place themselves within a neo-Mediterranean aesthetic movement, in which light, scent, coastal perspectives and wind flow are intrinsic elements of every project, whether it be a villa in the heart of Sardinia or a retail space in the Milan fashion district.